At North Austin Animal Hospital, we offer a surgeon and holistic veterinarian that can treat your pet at our location.
David Allman, DVM - Surgeon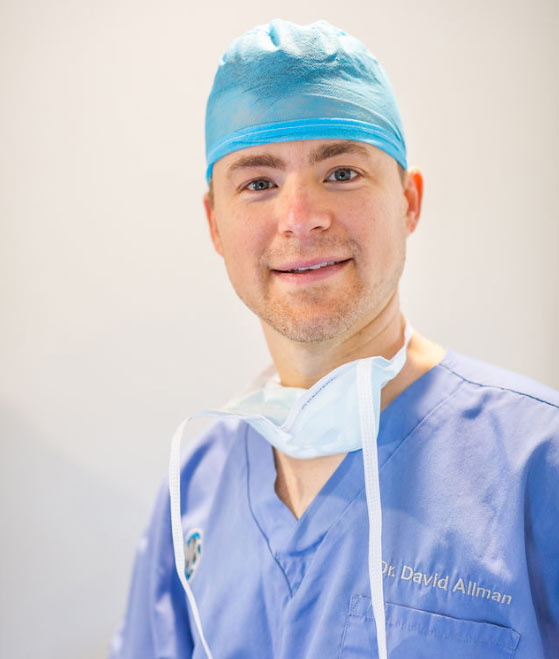 Born and raised in Austin, Texas, he attended the University of Texas at Austin as an undergraduate student before heading off to Aggieland for veterinary school. During his four years at Texas A&M University's College of Veterinary Medicine, Dr. Allman realized his passion for veterinary surgery and committed to pursuing surgical specialization.
After veterinary school, Dr. Allman was accepted into a one year internship program at the University of Georgia. With the goal of becoming a surgeon still at the forefront, Dr. Allman then completed a one year surgical internship at the Dallas Veterinary Surgical Center.
This strong foundation paved the way for his acceptance as a surgical resident at the Michigan State University Veterinary Teaching Hospital. The three years of residency training seemed to go by fast and included high volume exposure to state of the art orthopedic and soft tissue surgical procedures. Dr. Allman found a unique interest in minimally invasive surgery and canine sports medicine throughout his training.
After completion of the residency program, Dr. Allman was appointed as an assistant professor and moderated the main surgery course for veterinary students at Michigan State University's College of Veterinary Medicine. Dr. Allman loves teaching and working with veterinary students, but his love of family and Austin, Texas, called him home in August of 2012.
By starting a mobile specialty surgery practice here in Austin, Texas, Dr. Allman is able to provide complicated surgical procedures to many pets that would not otherwise be able to receive specialty care. Outside of the operating room Dr. Allman can be found enjoying the great outdoors, and exploring Austin with his wife Summer. Occasionally, Dr. Allman is able to participate in the sport of golf where his patience and precision are tested before heading back to the surgical suite on Monday.